« Into the wind » is a print made in collaboration with Graffiti Prints for the 10 years anniversary of Vertical Gallery in Chicago. It's based on the eponymous painting exhibited at Miami Scope Art Show in 2022. Along side the main edition was released a series of 1/1 hand finished with acrylic.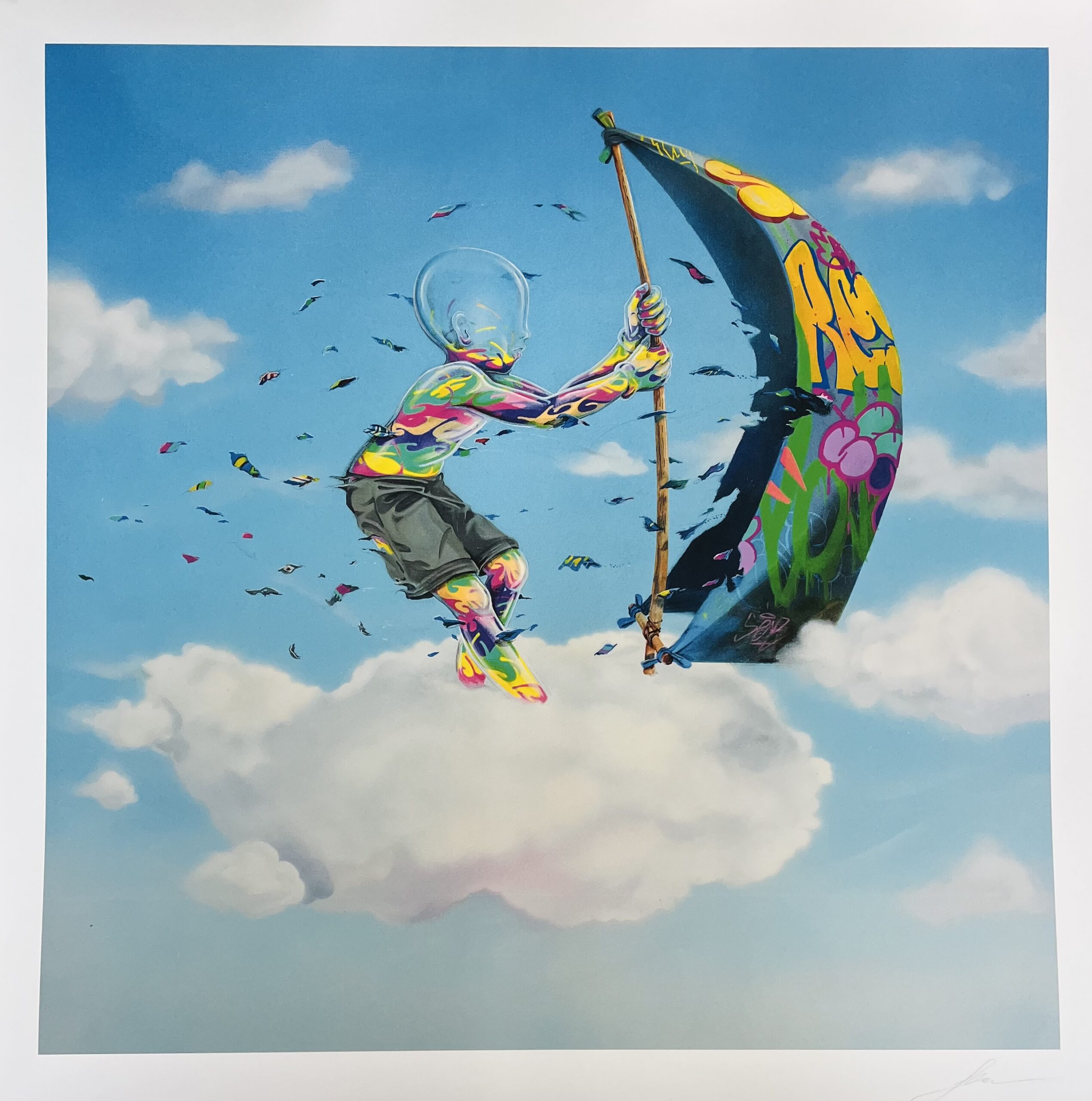 Into the Wind Main Edition
Giclee and 9-color screenprint with spot varnish.
Signed By The Artist
Edition of 75
70 x 70 cm
2023
Price : 295.00 $
SOLD OUT
« Into the Wind » 1/1's unique
Giclee and 9-color screenprint with spot varnish.
Signed By The Artist
1/1 hand painted.
70 x 70 cm
2023
Price : 695.00$
SOLD OUT